NAVAL ARCHITECTURE WITH ZURN YACHT DESIGN

Decades of experience helping club members relax, party and enjoy being on boats in some of the best destinations in the world has taught us how to provide a perfect day on the water to our members. So, when we decided to custom-build a new boat for our members that could be even better than what we've offered before, we assembled a "dream team" of naval architects, designers and yacht builders who could help us turn our ideas into reality. And when it comes to yacht designers, none are more experienced, successful or more attuned to what makes a yacht drop-dead gorgeous, fast, and comfortable than Doug Zurn and his team at Zurn Yacht Design. And oh yeah, one of his first design commissions was for none other than Billy Joel. "I was young," says Zurn in his Marblehead design office. "Peter Needham who owned Coecles Harbor Marina down in Shelter Island saw one of my designs and asked if I wanted to bid on a commission he was going to build for a client. I didn't know it was Billy Joel until later." He got the commission and his Shelter Island Runabout began a long list (now over 450) of his designs being built.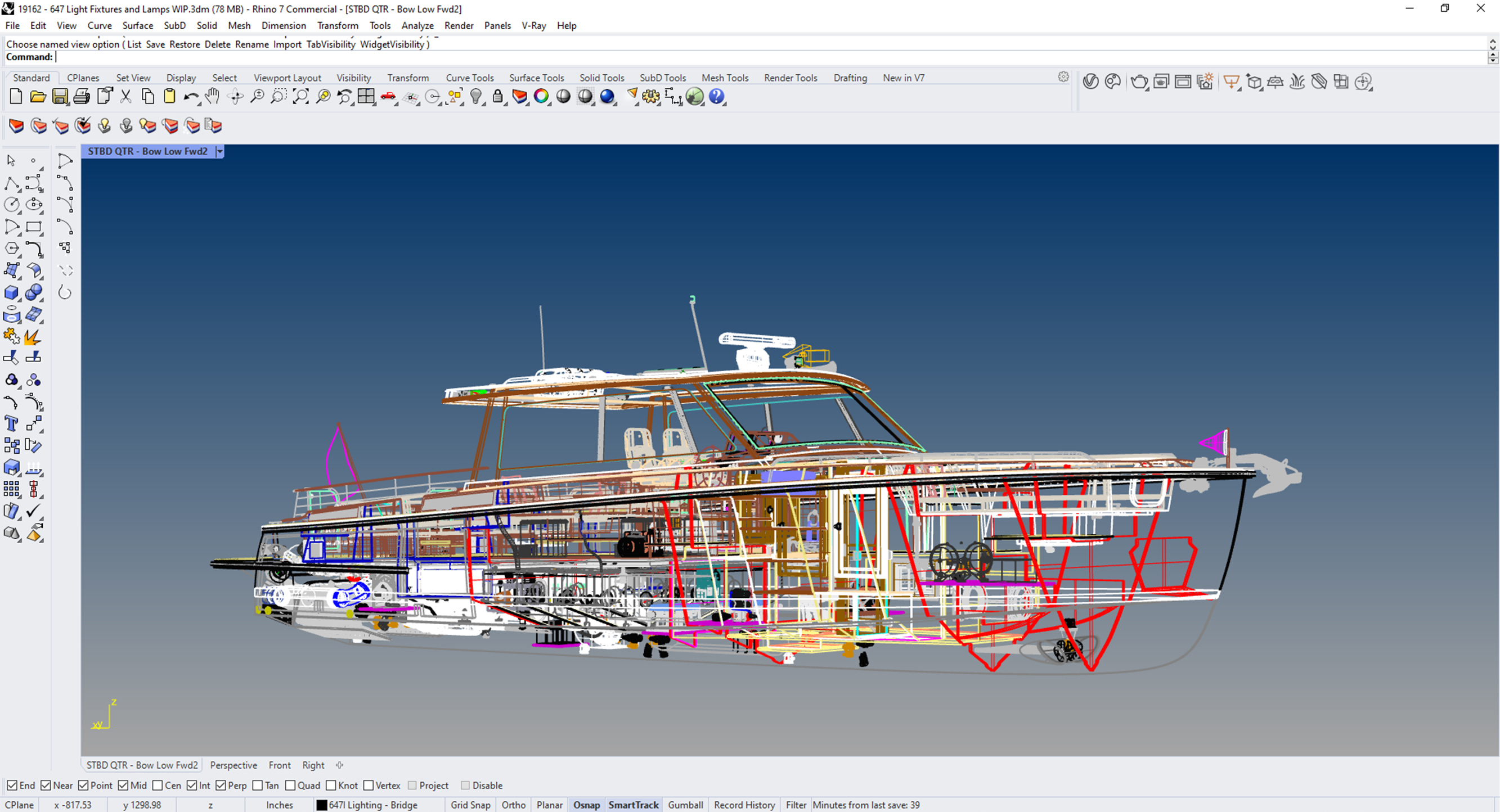 "Working on this project has been fun because Doug and Tim wanted something a little different as far as the layout of the boat and how it would be used by the club. They were very clear and had some really good ideas that were counter to what I may have thought, only because what they do is completely different than what we've done. We design boats for individuals, they design boats for a club and for many different individuals that use their boats many different ways." But they all agreed from the beginning Daychaser had to be stunning. "At one of our early meetings, Doug saw a photo of one of my early designs, Longevity, and he simply said, "I want that. It's beautiful.'" You could say the rest is…history. But the truth is, the rest is…details. Everything from the overall size of the yacht down to the size and location of cupholders has been thought out for maximum efficiency and enjoyment.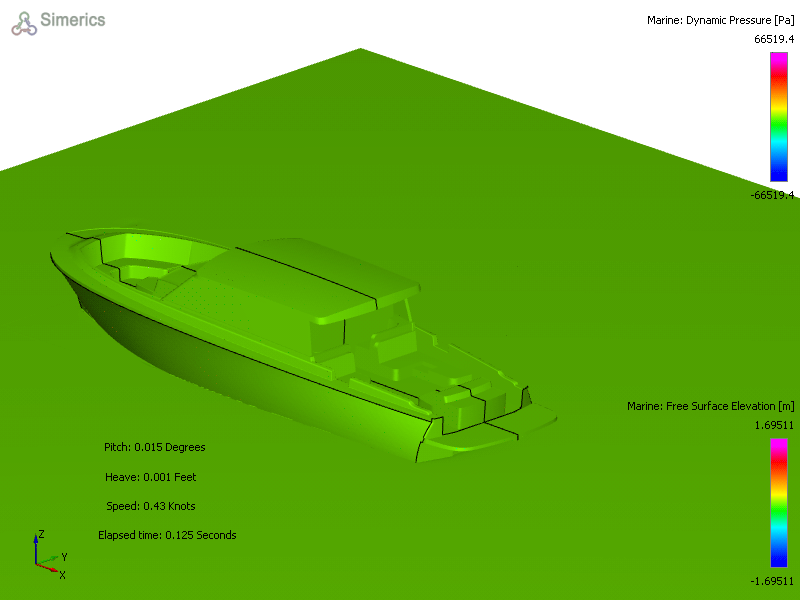 "Every detail is important," Zurn adds. "Take the design of the hardtop for instance. We spent a lot of time to get that right, because it had to carry an eight passenger life craft to comply with Coast Guard regulations. But we didn't want to just bolt it onto the hardtop. We worked hard to figure out how to disguise it within the hardtop—but still be Coast Guard complaint of course. "It was a fair amount of work. But it was worth it because what I always tell my students when I'm lecturing, and my employees too; nothing in design can be out of place, it all has to work together. If you have a single thing that's odd and out of place, it's going to attract your eyes to it, and the design is lost." And that's the cool thing about Daychaser. Thanks to the collaboration between Doug and Tim from Barton and Gray and Doug Zurn and his design team, not a single thing is odd or out of place. In fact, it we believe it'll be the best 48-foot-long dayboat ever built. Stay tuned for much more.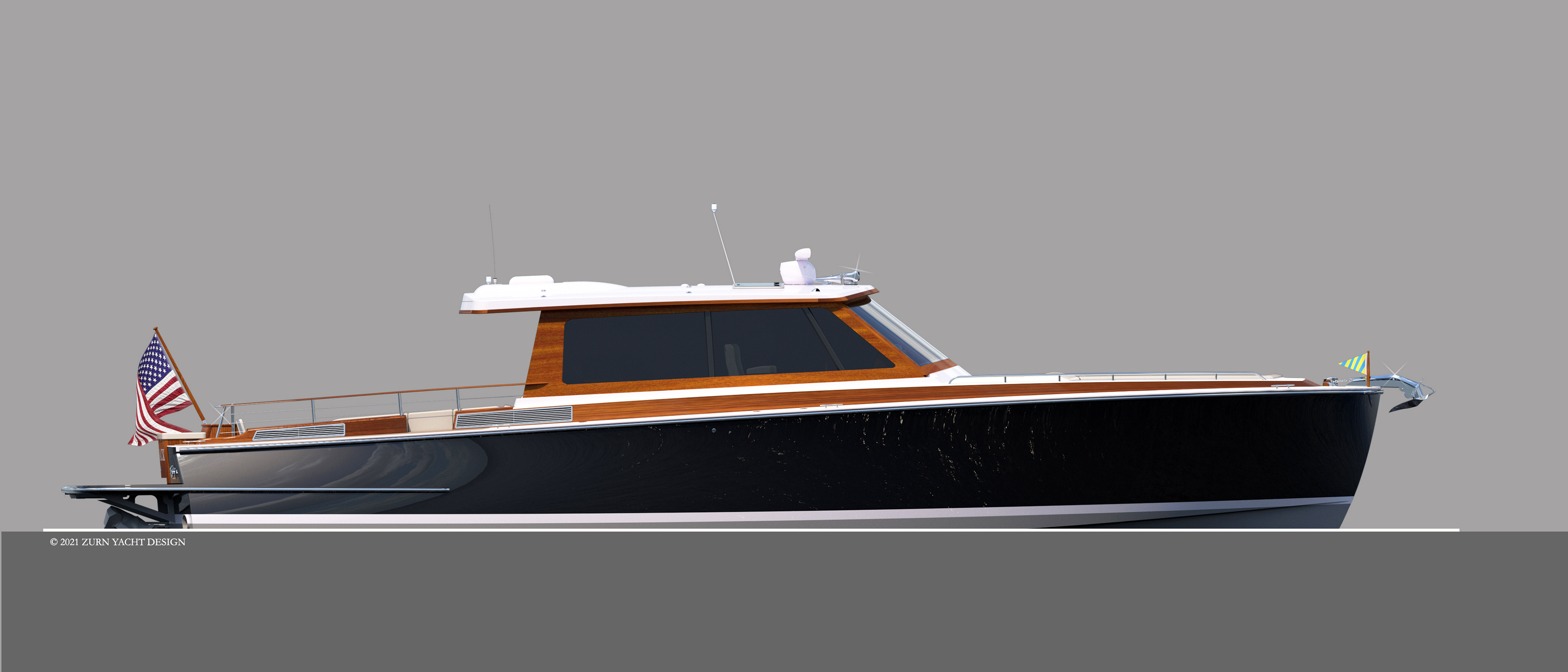 PROJECT TEAM